Manitoba Caribou Hunting
Directory of 2 Manitoba Caribou lodges, guides and outfitters in Manitoba.
Featured Outfitter
8164 Arthur Street NE, Minneapolis, Manitoba 55432
Phone: (763) 595-5936
Manitoba Barren Ground Caribou Hunting: Experience the vast wilds of Northern Manitoba while pursuing the majestic Barren Ground Caribou, with Gage Outdoor Expeditions. Trophy class caribou migrate across this expansive tundra and we are located in the heart of this Trophy Caribou territory. We offer 2 camps, located in the heart of the Caribou staging grounds, giving us the ability to put you just where the caribou herd is!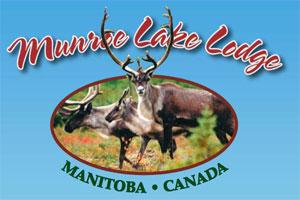 RPO Grant Park, Winnipeg, Manitoba R3M 3X8
Phone: (204) 475-1810
We hunt the Central Barren Ground Caribou in migration. Our camp is located in an area where hundreds often thousands of caribou pass on their way to their winter feeding grounds in the south. Manitoba opened caribou hunting to non-residents in 1995 and the results are truly a world class hunt. The province licenses only 500 hunters a year, resident and non-resident. The Qamanirjuaq herd now numbers 500,000 animals. They spend their summers in the barren grounds of Nunavut, calving at Qamanirjuaq Lake, then migrating down late every summer, spending their winter in Manitoba's Northern Forests. There are many animals in the Boone & Crocket category as well as Pope & Young taken each year. Expect average scores of around 330. In recent years, many of Manitoba's top Barren Ground Caribou were taken at our camp.